Foundation Board Members 2015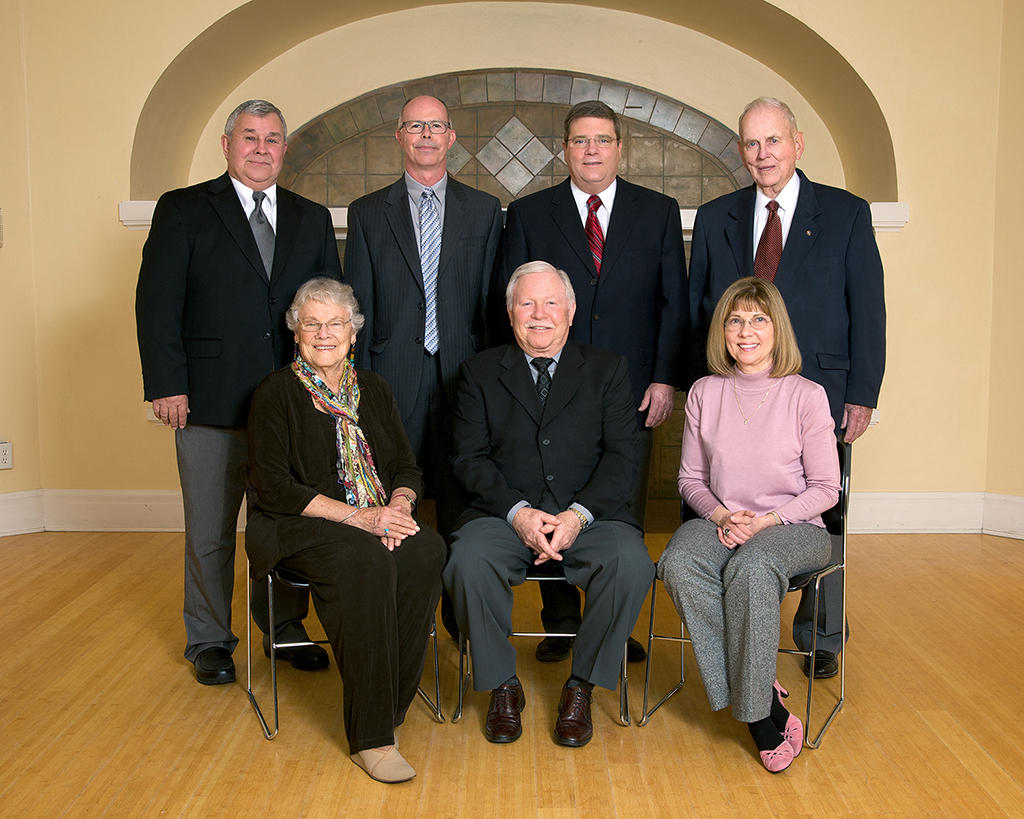 Pendleton Foundation Trust Board of Directors
Back Row - Brent Fife, David Blanc,, Kevin Hale,, John G. McBee
,Front Row - Pat Terjeson, Ron Hughes and Kathy Houk
---
Director Supports Foundation's Endeavor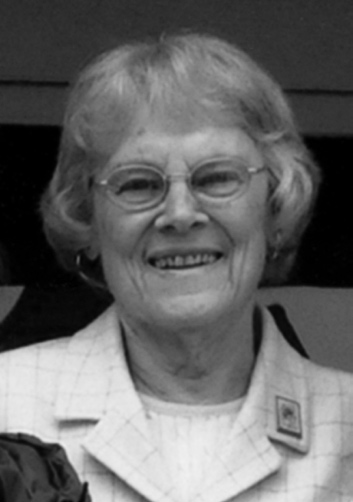 Pat Terjeson exemplifies the volunteerism that makes Pendleton a great community in which to live. Born and educated in Pendleton, she continued her education, graduating from the University of Oregon. She remains an avid supporter of her alma mater. After graduation, she married Ron Terjeson and moved to the ranch near Helix. They have three children and seven grandchildren.
Following Ron's death, Pat returned to Pendleton and became very involved in volunteer activities. She served as director and president of the Round-Up and Happy Canyon Hall of Fame. She also was a director on the Heritage Station museum board, worked with the exhibits and continues to volunteer at the museum.
In 1993, Pat served as chairman of the exhibit in the Round-Up pavilion for the sesquicentennial of the Oregon Trail, where they entertained over 10,000 visitors during the summer. As a member of the Episcopal Church, Pat co-chaired the church's centennial celebration and has served on both the vestry and Altar Guild. In 1994 she received the well-deserved recognition as Pendleton's First Citizen.
Having served on the Pendleton Foundation board for eleven years, Pat says that it gives her the most satisfaction of any of her volunteer endeavors because of the good that is done to improve our community. She feels fortunate to be allowed to serve on the board.
---
Senior Board Member Serves the Community Well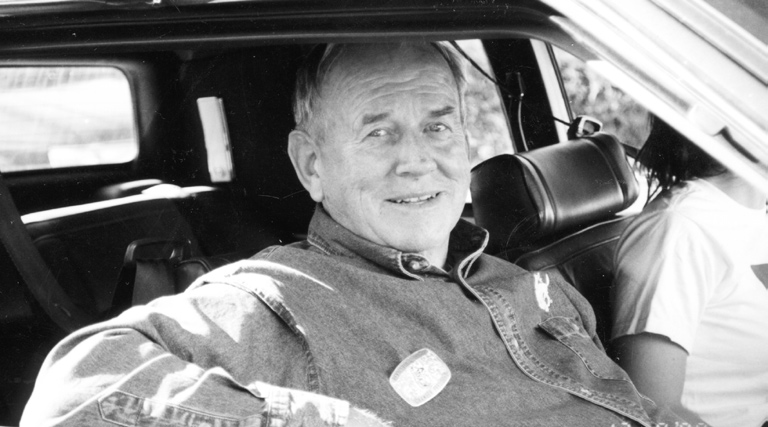 In 1973, when John McBee went onto the Pendleton Foundation Board, $13,040 was awarded in grants to the Pendleton community. Thirty-three years later, the Board is annually giving $175,000 back to the community. "Grant awards have increased because the corpus of the Foundation is near $4,000,000," he explains.
Johns adds that he has enjoyed being a part of a board whose mission is to find worthy projects for the betterment of the City of Pendleton
John went on the PFT Board as an appointment from the Pendleton School District, replacing J. W. Forrester, Jr. He is the senior member of the present PFT Board of directors and has served with sixteen other directors since 1973.
"One of the highlights of my term on the Board was when we gave $100,000 to each of three community entities that had begun new construction for their buildings," John remembers. Recipients of these grants were UCHS Heritage Station, Pendleton Arts Center and the Pendleton Round-Up/Happy Canyon Hall of Fame. Each organization was able to complete their building project with this assistance.
After another successful State 2-A Basketball Tournament in Mar successful tournament it has become.
Although retired as a dentist, participating in these roles and trying to keep up with his grandchildren's' programs, concerts and sports events keeps John actively involved in our community. As the senior member of PFT, he is respected by the other Board members.
---
Blanc Elected to PFT Board, Jackson Retires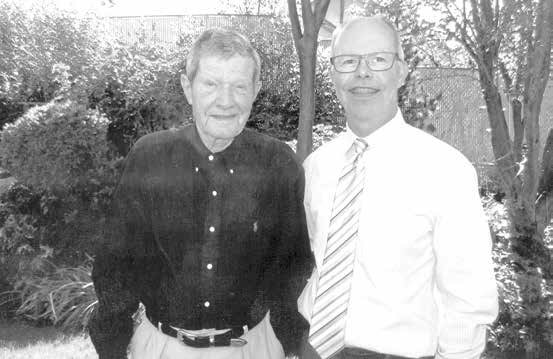 Board members were pleased to welcome David Blanc to his first Pendleton Foundation Board meeting on October 22, 2014. When his selection was announced, David stated "I am honored to have the opportunity to serve on The Foundation Board. It is a unique organization and is another example of how the citizens of Pendleton support the community not only by volunteering their time but through their generous donations to The Pendleton Foundation Trust." David, an attorney and partner in the law firm of Corey, Byler & Rew LLP, comes to the Foundation with a wealth of community volunteer experience. He has been a Board Member of several organizations: Happy Canyon, Happy Canyon Foundation, Pendleton Chamber of Commerce, Umatilla County Chapter of the Red Cross, Round-Up City Development Corporation, and Children's Museum of Eastern Oregon. Mr. Blanc has lived in Pendleton since 1965. He graduated from Pendleton High School, Whitman College and Gonzaga University School of Law. His family includes his wife Shawna and two sons, Nick and Zack. Ken Jackson has resigned from the Pendleton Foundation Trust Board as part of his relocation to the Portland area in order to be closer to his children. Ken has had an active part in the growth and direction of the Trust since joining the board in 1981. Ken was born and raised in the Heppner and Lexington area on a cattle ranch. He was very athletic, having played on several district championship teams for Lexington and Heppner. He continued his athletics at the University of Oregon where he lettered in track and field. After graduating from Oregon in 1945, Ken entered the Army Air Corps and became a pilot where he received his most prized honor, his "wings," flying medium bombers. In 1949, Ken married his college sweetheart, Elaine, and moved back to Eastern Oregon where they raised their four children. Here he managed a cattle operation with his father. Ken and Elaine moved to Pendleton after the family sold the ranch. While in Pendleton, Ken was with the Farm Credit Services as their local branch manager. During those years, Ken served on the Happy Canyon Board of Directors, the Round-Up and Happy Canyon Hall of Fame Board, Pendleton Country Club board, St. Anthony Hospital board, and was a member of Rotary for over twenty years and on the Pendleton Foundation Trust board of directors for 33 years. During Ken's term and because of his and the board's direction, the Foundation has grown it's assets from $185,572 in 1981 to over $4,900,000 today. Grants given in 1981 were a total of $23,608 compared to 2014 grants given of $150,627. The Pendleton Foundation Trust wants to thank Ken Jackson for his service to the Trust and to the City of Pendleton. We are losing a very valuable member of our community but he has left a lasting legacy through his commitment and hard work for the betterment of the City of Pendleton and it's citizens.
---
Board welcomes new member Brent Fife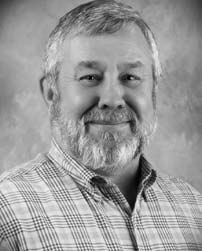 As the newest member of the board, Brent Fife appreciates the opportunity to work and serve as a Foundation board member. Brent replaces the recently-retired Don Cook. Brent is a lifelong Umatilla County resident. He and his wife, Fran, both grew up in the West end of the county and have lived in Pendleton for 38 years. During those years Brent was self-employed as a CPA, retiring in 2010. Prior civic involvement includes board memberships in Red Cross, United Way, Pendleton Country Club and Happy Canyon Co. Brent currently serves on the St. Anthony Hospital Board and Peace Lutheran Church Council. Pendleton has been very good to the Fife family and has been a wonderful place to raise their children, Sarah and Tucker. Brent hopes that through the Pendleton Foundation Trust he can contribute to maintaining the Pendleton lifestyle that he appreciates so much.
---
Director's Background Enriches Board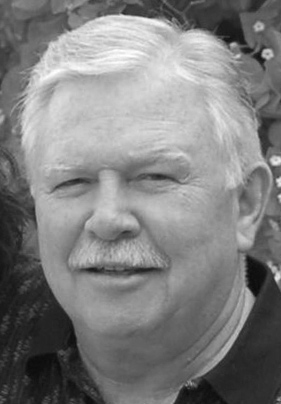 A board of directors is only as strong as the members who serve on it, and Ron Hughes brings a long list of talents and strengths to the Pendleton Foundation Trust board.
Ron was raised on a dairy farm in Ontario, Oregon and graduated from Ontario High School. While attending high school, he enrolled in a radio class that was offered and worked with the local radio station for two years. After attending Military Prep School in Washington, D.C. and the Merchant Marine Academy in New York City, he returned to Eastern Oregon to work at the radio station in Payette, Idaho.
Ron has been in the radio business his entire professional career. Before returning to Pendleton in 1992, where he had earlier worked as a salesperson and announcer at KTIX, he served as General Manager for KGAL Radio in Albany, Oregon and KVAN Radio in Vancouver, Washington. When he returned to Pendleton, he bought KUMA-AM/FM with his partner, Dave Capps. In 1997, the partnership bought KOHU-AM/FM in Hermiston and took over owner ship of KWHT/KTIX. After rearranging ownership in 2002, Ron now owns KOHU/KQFM in Hermiston.
Public service to Pendleton fills a large part of Ron's time. He has served as past president of the Pendleton Chamber of Commerce, helped with fundraising for Heritage Station's new addition, worked as a volunteer for the Round-Up, served as a member of the City Council and is currently vice president of the Pendleton Country Club board of directors. He has been on the PFT board for six years. Ron said, "Serving as a board member of the Pendleton Foundation Trust is one of the most enjoyable things I have done for service to the community. To be a part of helping the Pendleton community in so many ways on the Pendleton Foundation is truly an honor.
---
PFT Welcomes New Board Member Kathy Houk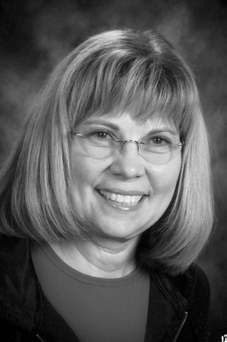 Kathy Houk was recently appointed to the Pendleton Foundation Trust Board to replace Sharon Brown, who has moved to Fort Collins, CO. Kathy is a native Pendletonian. She attended Pendleton High School and BMCC before moving on to the University of Oregon, where she participated in track. She completed postgraduate work at Eastern Oregon University, Portland State University and Oregon State University. Kathy is a retired educator who taught at both the elementary and college level. During her career, she also served on the Pendleton School Board for eight years, served several years on the Convention Commission, and coordinated Leadership Pendleton for 13 years. Since her retirement, Kathy has been learning to quilt and play the violin, and has been volunteering in the school system. Kathy and her husband, Phillip, have raised two daughters in Pendleton. Now they are enjoying their seven grandchildren. "Pendleton continues to be a generous community, and it will be interesting to discover how the Foundation operates," Kathy said. She looks forward to serving on the board.
---
Board Member, Kevin Hale, Enjoys Community Service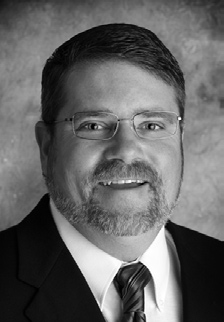 Kevin Hale, newest director of the Pendleton Foundation Trust, enjoys the opportunity to serve the Pendleton community and be a part of the Foundation.
Kevin was born and raised in Pendleton. He graduated from Pendleton High School, BMCC and Oregon State University.
He came back to Pendleton with the opportunity to work in the family business, Pendleton Electric. He helped manage Pendleton Electric and then became a part owner. In 2008 he sold his ownership to pursue new professional challenges and opportunities, and spend more time with his family. Kevin has been married for 20 years to Lori, principal of Lincoln Elementary School. They have two children; Hannah is a sophomore at Pendleton High School and Joseph is a 6th grader at Sunridge Middle School.
Kevin attends Peace Lutheran Church. He has been very active in serving the Pendleton community including: on the Board of the American Red Cross; Peace Lutheran Church Council; Pendleton Chamber of Commerce; Chairman of the St. Anthony Hospital Foundation; Past President of the Pendleton Rotary Club; and Past President of the Happy Canyon Company. He is the current President of the Round-Up City Development Corporation, and Chairman of the Pendleton Economic Development Board.
He is currently a Real Estate Broker with Coldwell Banker-Whitney and Associates in Pendleton.
Kevin is very sincere and appreciative of the opportunities to serve Pendleton and the Pendleton Foundation Trust when he says, "Pendleton has been very good to my family. I feel fortunate to have the chance to raise my own family in Pendleton. My folks, Robert and Lois Hale, instilled in me an understanding that we all have the opportunity, not the obligation, to make your home a better place to live. I sincerely appreciate the opportunity to work with the Pendleton Foundation Trust, where "Pendleton people help Pendleton people."